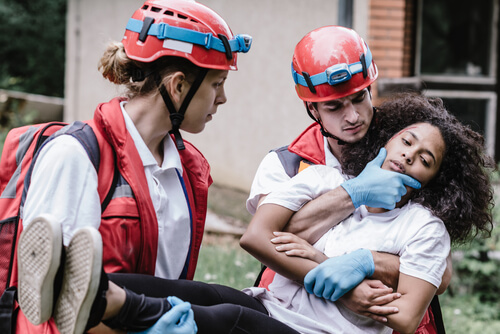 2. Sudden head injury
Any kind of head injury has the potential for brain damage to be part of the consequences, but a sudden and severe head injury is probably the most common type of head injury to worry a person over whether or not they could end up with brain damage.
Any kind of brain damage has the potential to lead a person to develop alexia, and so here are some of the things to look out for when it comes to sudden and severe head injuries. Symptoms of a head injury of this seriousness and severity can include things like unconsciousness, which is a state that sees a person becoming collapsed and unresponsive.
Even if a person is unconscious only for a short period of time, there is the potential for long term problems. A concussion is another serious symptom of this type of head injury, and this is defined as the sudden and short-lived mental function that occurs after an injury to the head.