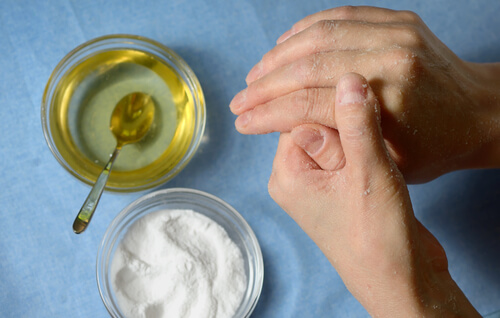 Honey is a wonderfully sweet concoction that is made by tiny bees. The bees create honey using nectar that they obtain from different flowers. There are many forms of honey available in your local supermarket. However, if you are looking to get the most health benefits, it is recommended that you find honey from a local beekeeper. The color of honey ranges from being a bright golden color to a darker brown. Honey with lighter tones typically will have a much milder taste. The darker colored honey will have a flavor that is a bit more pungent and tangier.
Both processed and unprocessed honey is readily available. Typically, raw or unprocessed honey provides the most benefits. This golden treat has a lot to offer when it comes to your health, and the best part is, you can easily add this sweet treat to your regular diet. Here are 14 health benefits of honey to consider.
1. Antibacterial and Antiseptic Properties
Honey has a wonderfully rich natural sugar content. Also, it contains properties that can help fight off bacteria and other germs. The antibacterial properties of honey make it an excellent choice to consume if you are fighting off any type of bacterial infection. Honey has long been used as a form of medicine for many kinds of ailments. In addition to the antibacterial agents, honey also has antiseptic properties.
The antiseptic properties of honey can help fight off germs as well. If you are suffering from a cold or allergies, adding a tablespoon of honey to your morning routine each day can go a long way when it comes to fighting off the infection. It is best to choose raw, unfiltered honey whenever possible. You should also try to get honey from a local source if you can, as this will be the best option when it comes to helping with symptoms of allergies.