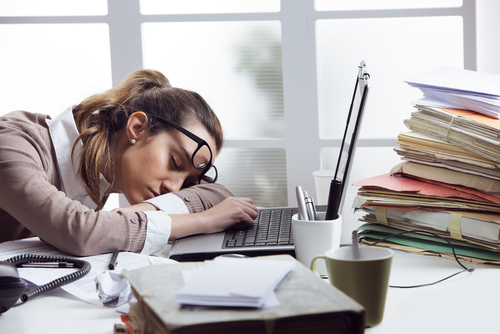 Many people do not realize how important magnesium is. It plays an important role in keeping the muscles, heart, and kidneys healthy and working properly. A person may have a magnesium deficiency if they do not consume enough of it in their diet or if the body does not absorb enough of it as it passes through your system. Consuming too much alcohol as well as taking certain types of medication can also deplete the body's supply of magnesium.
The symptoms and signs of a magnesium deficiency are quite vast. Some of the symptoms are very subtle, while others can cause major health issues. Many people who have a magnesium deficiency may not know it as many health issues are blamed on other things or remain undiagnosed. Here are 12 symptoms of a magnesium deficiency that you should be aware of as this nutrient is important and a deficiency can cause many health issues to arise.
1. Fatigue
For most people a busy lifestyle is quite the norm. When we get busy and stressed, we often feel tired. Feeling fatigued is often blamed on stress, work, not sleeping well, or simply running around too much. However, feeling lethargic and being tired is one of the most common and one of the earliest symptoms of a deficiency of magnesium. Since almost everyone experiences fatigue at some point in time and the cause of this exhaustion can easily be blamed on so many things, it can be difficult to get an appropriate diagnosis.
Most of the time, a magnesium deficiency will not be the first thing that your doctor checks for. Unfortunately, you are likely to continue feeling fatigued until your magnesium is in check. If you are often feeling fatigued and have not been able to figure out why, talk to your doctor about checking your magnesium levels as this may be the cause.