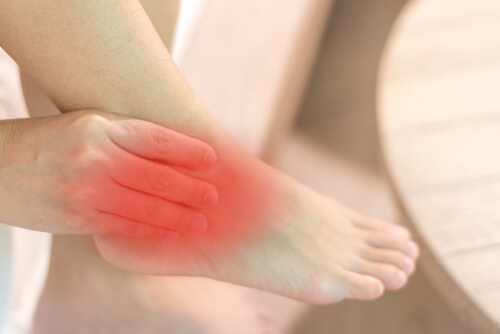 Is your heel feeling sore? There are a variety of reasons why you're experiencing heel pain, so isolating the exact cause may be an issue, especially if you an active person like a runner or athlete. However, there are guidelines we can use to identify the cause of your heel pain and provide the correct treatment.
Identifying the causes of heel pain requires a diagnosis by a doctor or a specialist podiatrist. Pain symptoms can occur due to issues with tendons, muscles, nerves, and bones. Inflammation plays a key role in heel pain, producing pain symptoms that make the patient aware that something is wrong with their heel.
Infection and trauma are also leading causes of heel pain, with many patients developing issues with their heels due to the presence of systemic infection affecting other areas of the body. Whatever the reason for your heel pain, its best to visit a medical professional to prevent the advancement of the condition and receive the treatment you need. Here are the top 8 causes of heel pain.

1. Achilles Tendonitis
The Achilles tendon is the largest ligament in the body. This tendon inserts into the back of the calve muscle and attach to the heel. Patients describe the feeling on Achilles tendonitis as a tight, aching pain with symptoms pain that runs up or down the tendon when they try to walk or run.
Achilles tendonitis develops over the course of weeks or months, without presenting any noticeable pain symptoms. However, eventually, the patient reaches a tipping point where the tendon inflames to the point where pain becomes pronounced during movement.
If left untreated, Achilles tendonitis becomes a severe inflammatory condition where the affected individual may no longer be able to walk on the affected leg. Achilles tendonitis typically occurs in athletes and sportspeople that run or frequently jump in their chosen activity.
The stress on the calve tightens the tendon, reducing mobility and sparking symptoms of heel pain. Doctors treat Achilles tendonitis using NSAIDs physical therapy and orthotics.