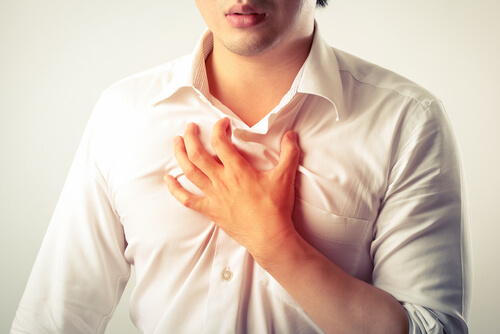 Aortic dissection is the de facto medical term that doctors use to describe a tear in the inner aortic wall. This tear lets blood flow freely between the layers of the aorta, further expanding the separation. If this isn't treated immediately then a total aortic rupture could occur, and these events are usually fatal.
Aortic aneurysms can also lead to aortic dissection, so if you know that you have an aneurysm in your aorta, you should get it treated before dissection occurs as the latter is far more dangerous and much harder to treat.
There isn't a lot of time to spare when aortic dissection is present, and thus you should be aware of the symptoms so that you can get treatment immediately. The key to nipping this problem at the bud before it nips you is to keep a lookout for these eight common symptoms.
1. Severe pain in the chest
As you can imagine, with any catastrophic cardiovascular event, you're bound to feel severe pain in your chest. This pain is usually acute — which is just another fancy medical term meaning sudden. There have been some reports of patients describing a milder pain that appeared gradually followed by the acute pain.
This, however, was most likely due to the fact that they had an aneurysm first which caused the gradual pain followed by aortic dissection which is what caused the acute pain that they described as being more severe.
The aorta is on the left side of your chest, so most aortic dissection symptoms will manifest on that side of the body rather than on the right. The pain can be described as tearing, due to the nature of the injury in which the aortic walls separate as blood flows between the layers.