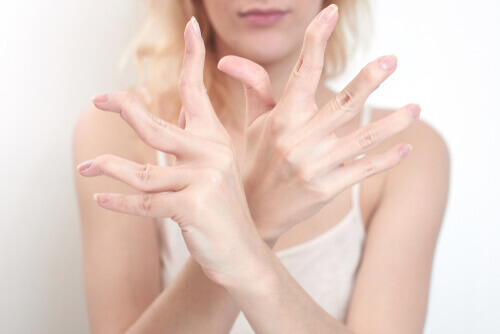 Do you play the drums, ride a motorbike, or work with your hands? People who expose themselves to intense vibrations in any activity run the risk of developing a condition called, "trigger finger." Despite what you may have heard, a trigger finger is not a condition caused by shooting a gun. The disorder affects the fibrous tendons in your hands and fingers.
People who are living with trigger finger experience complications with the normal position and movement of their fingers. In most cases, the finger locks in a bent position and then suddenly flicks back to full extension, like pulling and releasing the trigger on a gun.
Trigger finger is also called, "stenosing tenosynovitis," in the medical community. In some cases, the condition may be permanent, resulting in the affected individual's finger remaining locked in a bent position.
Trigger finger is an irritating and painful condition that occurs over time. People whose hobbies or work include gripping actions are most affected. Here are eight signs of the trigger finger.

1. Risk Factors for Trigger Finger
Trigger finger affects a specific subset of the population that work with their hands. Repeated gripping involved in activities such as weight lifting, riding a motorbike, hand washing, and many other activities place pressure on the tendons in the hands and fingers, exposing them to the risk of developing the condition.
People who are living with other health problems, such as rheumatoid arthritis, are also at high risk of developing trigger finger. Degenerative bone diseases may reduce the body's production of calcium, a critical mineral for tendon and bone health, leading to the onset of the disorder in the hands and fingers.
Trigger finger is more common in women than in men, and this risk factor may have something to do with men's hands being naturally stronger than a woman's. People who undergo surgery to treat carpal tunnel syndrome may also experience trigger finger as a complication from the procedure.