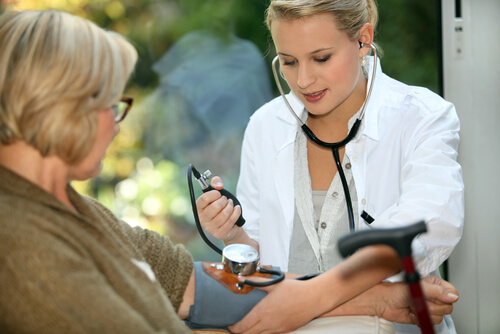 If anything drastic has changed in your health lately, then you should always take note and consider getting yourself to a doctor – just in case your swollen feet isn't just the swelling of your feet but instead something that should be checked out by a doctor immediately. You should know that swollen feet isn't just something to worry about on its own by any means – but instead is indicative that something else could be wrong.
Swollen feet is not a condition by itself: It can be consider a symptom, and if it's a symptom you are experiencing then you should definitely consider getting yourself to a doctor so you can be sure that the cause of your swollen feet is nothing serious – and if it is, that you can get it treated as soon as possible. Here are 11 odd possible causes for swollen feet and what to do.
1. High blood pressure
Have your feet been swelling lately and you have been unable to figure out why? Make an appointment with your doctor and have them do an overall health screening to make sure that your blood pressure and cholesterol are at the right levels. We're not just saying this, either: We're saying this both because it's important for your health and because of the fact that high blood pressure could well be the underlying reason behind the fact that your feet have been swelling up more and more lately – especially if it is coupled with other symptoms such as pins and needles, what people call seeing stars or generally feeling weak.
Sudden attacks of high blood pressure can be countered with lowering salt intake and by consuming potassium – of which eating a banana is often the quickest and least painful way to lower your blood pressure as soon as you can.