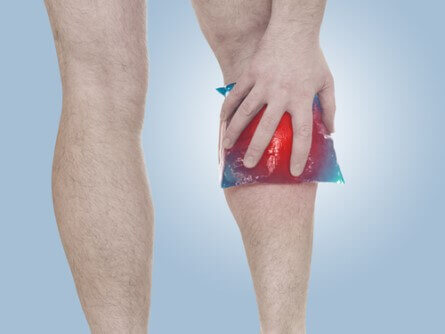 2. Apply Ice Packs to the Hamstring
Icing the affected muscle will reduce pain or swelling.  A bag of frozen beans or ice packs can be used. You can also fill a bag with rice and put it in the freezer then later put it on your injured muscles.
You are required to apply ice packs for 10-15minutes on the first day you got a hamstring pull. On the second day, you can apply ice packs for 20 minutes every 3 to 4 hours until the pain is gone.
Once the pain is gone and can walk on your injured leg, you can alternate heat and cold. Ice is needed for the initial 2 to 3 days after injury. After 2 days, heat rubs can be applied to increase blood flow. However, if the pain increases after applying ice packs, it could be grade III hamstring strain; see your doctor to determine the severity of the injury.