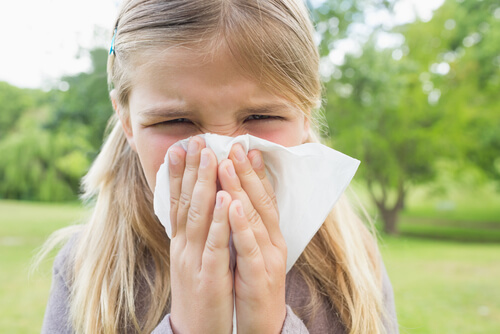 Rhinitis is a common reaction to allergies and comes with a variety of symptoms. Most people have respiratory and nasal symptoms that start mild and become more severe over time.
There are numerous things that can cause rhinitis. Some people are allergic to pet dander and others to pollen. Some have problems with allergies at certain times of the year or when the seasons change, and others only experience them a few times in their lives. Allergy medications are great at helping ease these symptoms and making it possible for people with allergies to live normal lives.
If you think you may be suffering from rhinitis, you should seek medical attention. A doctor can diagnose the problem and also determine the cause of it. While rhinitis isn't a serious disease, it can be an uncomfortable and frustrating one.
Medications for rhinitis can vary, and some people are able to take over-the-counter medications and others require stronger prescription medication.
1. Prolonged Sneezing
Sneezing is a common symptom of colds and other diseases and illnesses. Most people sneeze throughout the day for a variety of different reasons. If the sneezing seems to last for a few days and is excessive, you may have rhinitis.
The allergens that cause rhinitis can enter through the nose and also cause a lot of problems there. They can cause the sinuses to become swollen and inflamed, which can be painful. You may feel an itchy or painful sensation in your nose that makes you want to sneeze. Sneezing might feel better at the time, but it doesn't help. It's a reaction to something inside the body that irritated your sinuses.
When you take medications for allergies, sneezing usually stops pretty quickly. Sneezing alone isn't a telltale sign of rhinitis, and without the appearance of other symptoms, doctors may require some other testing to make a proper diagnosis of the problem.