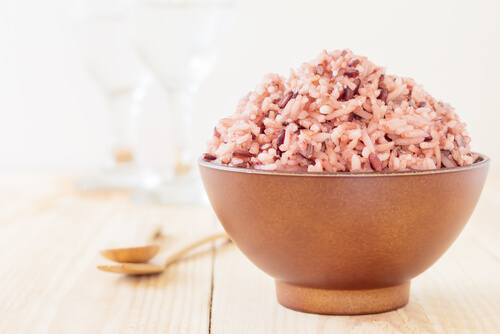 Colon cancer is one of the deadliest forms of cancer. There are around 180,000 new cases of colon cancer diagnosed a year in the United States and throughout Europe. Colon polyps, which are also called adenomas, have a tendency of developing into colon cancer. One of the main causes of colon polyps is diet. It has been found that polyps develop in about 35 percent of those individuals who eat the typical western diet.
The formation of polyps is the consequence of the mucous membrane tissues being chronically irritated. Just as a callous will form on your hands after physical work, a polyp will form in the colon if it is being overworked. The longer that the colon is irritated from the foods that you are eating, the more likely that polyps will form. Since polyps have a tendency to turn into cancer, it is important to consider ways to avoid them. Here are 8 foods that you should add to your diet to avoid colon polyps.
1. Brown Rice
Brown rice is a healthy food that can help to reduce your risk of developing colon polyps. It is full of vitamins and nutrients that your body needs in order to remain healthy. It was found that individuals who ate brown rice at least once per week reduced their risk of developing colon polyps by up to forty percent.
The main reason that it is thought that brown rice reduces the risk of colon polyps developing is the high fiber content of brown rice. Fiber has a short-chained fatty acid that can halt the growth of cancerous cells. In one cup of brown rice there are 3.5 grams of fiber. In comparison, a cup of white rice only has about half of a gram of fiber per one cup. Switch out your white rice for some high fiber brown rice and your colon is going to thank you for it.