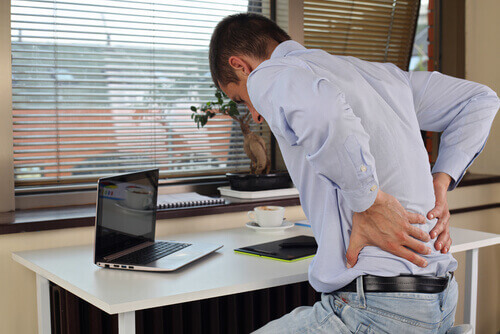 A herniated disc is a condition in which the padded tissue between two spinal columns has moved, allowing them to compress together, and often trap a nerve that is wedged between them. This can be extremely painful and can make moving and engaging in usual activities difficult.
Fortunately, there are several treatments and remedies that can help with a herniated disc and get you on the road to recovery. The only thing standing in your way then, is being able to correctly identify the issue as a slipped disc. If you are unsure, then you won't know how best to begin treating and addressing the problem.
In this post then, we'll be taking a look at eight different common and painful symptoms of a slipped disc.
1. Sharp Pain
The most obvious symptom is pain. When you have a slipped disc, it causes the nerve in the spine to be trapped and irritated. This can then send a shooting pain that travels often down one side of the body (it's most common to feel it more on one side).
The nerves that travel through our spine are responsible for carrying all the messages from our limbs and torso to our brain. These messages include those responsible for moving parts of the body, as well as those responsible for signaling pain or a sense of touch. This is why you can end up feeling intense pain as the area becomes inflamed.
To manage the pain, you can try using analgesics (painkillers), a warm compress, a brace, or light massage.