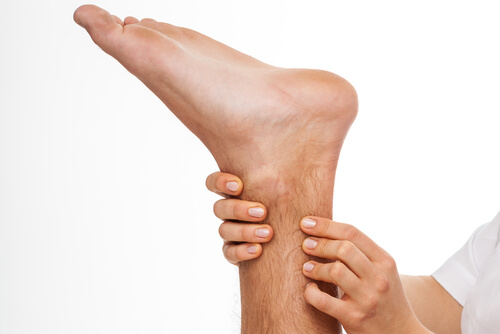 Peroneal tendonitis occurs when the tendons become inflamed behind the fibula bone by the joint of the ankle. The fibula is the bump that is on the outside of the ankle. The peroneal tendon is right behind the bony joint.
Peroneal tendonitis occurs when there is an injury is acute or stress on the ankle. The peroneal tendon helps a person walk. If there is an injury, there will be small tears in the peroneal tendon. People who have high arches are known to have peroneal tendonitis. Peroneal tendonitis causes the foot and ankle to roll inward because of overuse from physical activities like sports and running.
When running, runners tend to wear bad shoes that are worn out at the heel. An impact that causes a person to fall on their feet can cause peroneal tendonitis. A lot of the times when people fall, their feet hit the ground incorrectly.
1. Snapping and popping are common signs of peroneal tendonitis.

This means that whenever the person walks, he or she will hear a popping or snapping sound. It will be painful to walk and do any activity. The pain will be noticeable on the outside of the ankle. That's why it's important to stretch thoroughly after exercising.
A healthcare provider can show the injured person the proper way to stretch to help the peroneal tendon to heal. Strength exercises are helpful as well by using an exercise stretch band. Even before any stretching is involved, the healthcare provider may suggest wearing a special boot to help when walking and in healing the ankle.
It's a good idea to stop doing any physical activities until the peroneal tendonitis goes away. By continuing to overuse the ankle, it will make the condition of peroneal tendonitis worse and delay the healing process.