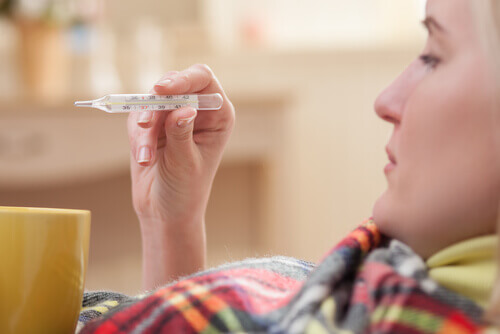 Sweet syndrome is a particularly rare syndrome that many people have never heard of before; in fact, it has only recently been fully described in medical books, which means that a lot of doctors and are still in the process of learning more about sweet syndrome and how it works too. A lot of the information about sweet syndrome that is available elsewhere on the internet is downright wrong – or giving you outdated information about a very new syndrome.
You should know what to look for if you or someone you know might be suffering from sweet syndrome and be unaware of the condition. There is more and more developing information about the condition as more people are coming forward and being properly diagnosed. Here are eight sweet syndrome symptoms that you should look out for in yourself and those you know and mention to your doctor if you spot them happening.
1. Fever
The normal accepted human body temperature is usually around thirty-seven degrees Celsuis – or ninety-eight-point-seven degrees Fahrenheit; a little more or a little less is normal, but once you are several degrees too much then you are instead dealing with the symptom we know as a fever. This can accompany several different health conditions, including an infection that is raging int he body, or any signs of any autoimmune disorder whereby the body attacks its own immune structure when the disorder flares up.
Fever is the body's first line of defence against any infections that could affect your body, and running a high fever for long periods of time could mean that you have a larger syndrome or infection that's causing it: Discuss the possibility with your doctor and keep reading to see if you could be at risk for having Sweet's syndrome. The condition can be managed and treated easily enough.