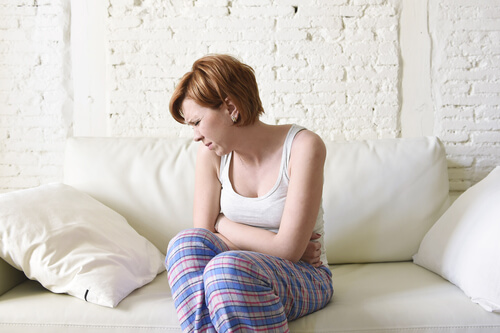 Menopause is bound to happen to almost every women on earth and the uncomfortable truth about it is that there is not a thing anyone can do to stop it. There are many related symptoms that you might experience as a result of menopause, and many of them can be misdiagnosed as something else or ignored as they happen. Not everyone can spot the symptoms and thus often treat this very natural occurrence in the wrong way. Could you recognize the signs and symptoms of menopause if they were to happen to you? It's important to know the symptoms so that you can know if it were to rear its head in your life. Menopause is largely the body's reaction to changes later on in your life. Here are the symptoms of menopause that you might experience and just what you can do about them when they happen to you.
1. Irregular Periods
One of the first symptoms of menopause that you are bound to go through is some kind of drastic changes in your monthly period. The first thing that could start happening to you is an irregular period. That means to say that your period changes from the cycle that you would normally be used to. This can be a period that you've missed, and this can happen several times – though only once in a while, or it can happen much more regularly and manifest in the form of periods that keep skipping or occurring on dates that you aren't expecting your period.
If you are experiencing irregular periods, the first thing you might think of is pregnancy – but there are many causes for irregular periods, including some disorders, severe anemia and stress. One symptom isn't enough to mean that you have menopause or don't. Visit your doctor to be sure.