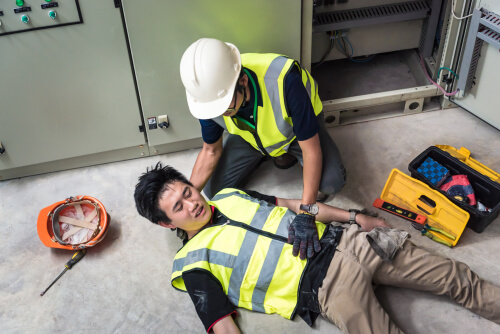 Common in a twisting type of injury, spiral fractures is one of seven different types of fractures. As the name implies, the break spirals around the bone like a corkscrew.
It typically happens when the foot is planted and the leg twists awkwardly (for example, a sports injury or fall). Bones most often affected are the shin and ankle bones, the thigh, the upper arm or the bones in the fingers or wrist. Sadly, this type of fracture is common in abused children experience when they are dragged and yanked by their arms and legs.
Diagnosis of the fracture is confirmed through x-rays. Surgery may be necessary to align the bones properly or reattach bone fragments in the case of a displaced fracture. In a stable fracture the bone is barely out of place and the best treatment is to immobilize the bone(s) and let the fracture heal naturally.
Here are the eight most common symptoms of spiral fractures that you should know about.
1. Shock
When your body experiences trauma like a fracture you can go into shock.  The medical term for shock is acute stress disorder. One of the primary symptoms of a spiral fracture is your body's response to the incident.  For instance, if you are playing soccer and a teammate twists their leg and passes out, there is a good chance that a spiral fracture has just occurred. Losing consciousness is a sign of shock.
Shock can be fatal if left untreated and first aid or medical help is absolutely necessary if you are pale, clammy, dizzy or sick. Other symptoms of shock include low blood pressure, weak pulse and a rapid heartbeat.
The goal of treatment for shock is to get the blood circulating again. This must be accomplished before the treatment of the fracture begins. Although it is best to try and immobilize the suspected broken bone temporarily to lessen the chance of additional damage to the affected area.