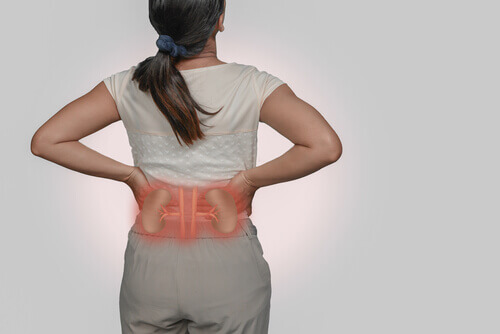 There are three main purposes that the rib cage serves. These are respiration, support, and protection. First of all, it encases your lungs and heart, protecting them from any blunt trauma. It also serves as a chassis for all your torso muscles to attach to. You have 12 pairs of ribs in total — with two of them being floating ribs. If you're experiencing pain under your right rib cage, it could be the result of various health problems.
More likely than not, getting an early diagnosis on the root issue will help you treat it effectively. You might think that the causes are limited to bone problems since the pain is close to the rib cage. However, medical issues in other areas of your body could also cause pain in this area — as you'll soon see when you scroll down. Without further adieu, here are eight known causes of pain under the right rib cage.
1. Kidney stones
Kidney stones have been known to cause pain in this area. The right kidney sits lower than your left kidney because it needs to make room for your liver. This is why you'll experience the pain below the rib cage rather than beneath it. There are quite a few symptoms that you can use to determine whether or not the pain below your rib cage is caused by kidney stones.
Hematuria — which is just a fancy word that doctors use to say that there's blood in your urine — could be an indicator of kidney stones. The damage done to your kidney tissue due to these salt and mineral deposits may cause an internal bleed. The blood will then exit along with your urine through the urinary tract.