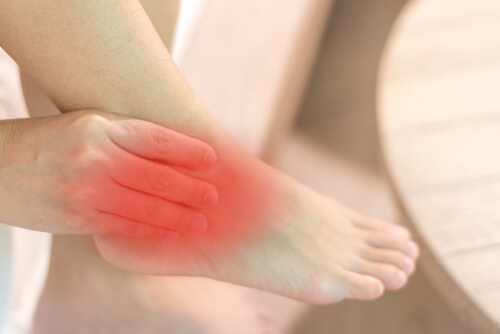 Achilles Tendon is a condition that develops from tears in the tendon resulting from overuse. The rupturing of the Achilles heel, on the other hand, is often an injury created from sudden strain on the area that overwhelms the Achilles tendon. It is often accompanied by a sudden, dramatic pain or a popping noise and can lead to burning, swelling, and stiffness in the area.
When the Achilles Tendon has been damaged, it tends not to heal that quickly, but the problem can be addressed by rest, cold packs, a proper diet, and physical therapy. You may not be able to distinguish at the beginning whether you have ruptured your Achilles tendon or whether you have simply pulled a muscle, but there are telltale signs that indicate specific problems with the Achilles tendon, particularly if the pain is intense and does not go away.

1. Stiffness
If you feel a stiffness that is greater than average after pulling a muscle but just won't relax, then you may have ruptured your Achilles tendon. Stiffness can be associated with many conditions of the tendons and the muscles, so your doctor may do other tests to rule out other causes.
If this stiffness followed a sudden pain or a popping when engaging in intense physical activity, this might point to the fact that the stiffness is the result of an Achilles heel rupture.
If your doctor squeezes your calf and ankle and the muscles do not respond in a way that is considered normal but is too stiff to perform basic movements, you may have a rupture in your Achilles heel. One way to relieve the stiffness is through massage therapy, but this should only be done with a professional who has dealt with Achilles Heel rupture.