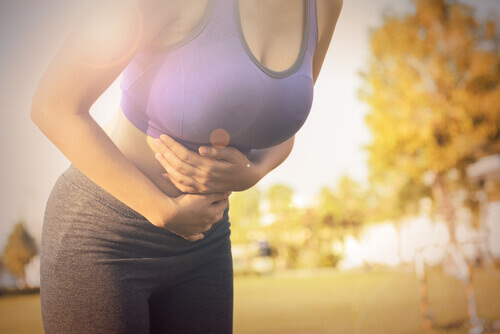 Paralytic ileus is a medical term that describes a temporary and sometimes painful lack of mobility in the intestinal tract. Patients who experience the onset of paralytic ileus find that their food does not move through the digestive system in a usual manner. As a result, the patient may start to experience the onset of constipation and a backing up of food in the gastrointestinal tract.
This condition typically occurs after the patient undergoes abdominal surgery. In many cases, the onset of paralytic ileus is a dangerous situation that requires immediate medical attention. If left unmanaged and untreated, the condition can cut off the supply blood to the intestines, causing the onset of tissue death which may lead to other severe intestinal disorders, such as diverticulitis and tearing of the intestinal walls.
If you experience any of the following symptoms below, reach out to your doctor for an immediate appointment and diagnosis of your condition.
1. Stomach Pain and Cramping
One of the first symptoms to show up related to the onset of paralytic ileus is an increase in cramping and stomach pain. The pain symptoms may start as minor, and increase as the day progresses. The cramping symptoms associated with the condition can be severe in nature, resulting in the patient doubling over from the pain associated with the cramps.
Most patients who experience this symptom of the condition, make use of laxatives to help the bowels move. Unfortunately, in most cases, the laxatives do not provide any relief, and they may also increase the intensity of the pain symptoms experienced by the affected individual. If you take a laxative to resolve your constipation issues, an experience no relief, then it's best that you contact your doctor immediately for a diagnosis.
In some cases, it's possible to avoid complications with the digestive system provided that you received treatment in time.