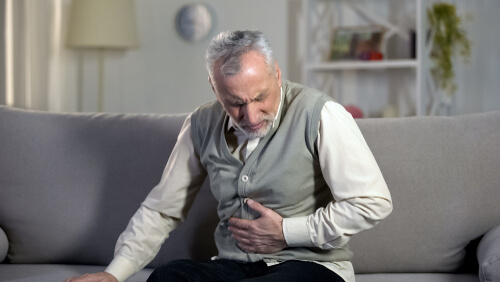 Hernias are tissue and muscle-related injuries that involve the tearing of the tissue, which usually becomes trapped in places where they shouldn't be. They are common types of injuries with thousands of them being diagnosed every year in a huge chunk of the world population.

Commonly, hernias are caused by external or internal pressures and might be helped by having an underlying condition (especially ones related to connective tissue) which might make injury more likely.

This means that hernias aren't just the type of injury that might affect sportspeople and weightlifters: They are the type of injury that can affect anyone – and at any point in their lives.

If you suspect that you might have sustained a hernia, look for some of the symptoms on this list and see your doctor as soon as possible after this: Untreated hernias can be painful, uncomfortable and might turn into worse physical problems from there.

Here are 14 symptoms of a ventral hernia that you should know.

1. Some Cases Are Asymptomatic

If you have developed a ventral hernia, then one of the first symptoms you are bound to experience is pain and discomfort. This might happen when you sit down or when you walk, but it might also happen when you turn or press on the affected area or bulging hernia site – and usually, it's either a dull, nagging pain or a sharp one. 

These are usually symptoms that should get you to your doctor as soon as possible: Scans can help to establish the extent of the damage.

There are also many hernia cases where the person might not show any symptoms: Asymptomatic cases mean that your symptoms might not be that of everyone else – although you might experience discomfort, you might not experience pain.

Don't ignore discomfort: Even if the hernia is mostly asymptomatic, it could still be causing the same type of damage inside your body. See your doctor at the first signs of discomfort, even if no symptoms along with it yet.