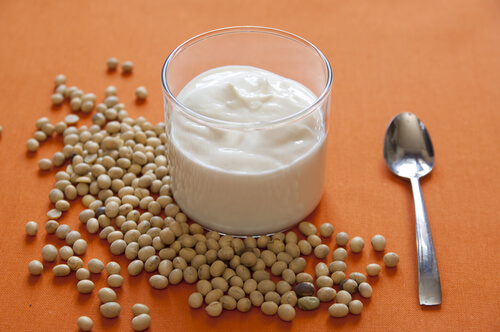 Graves disease is an autoimmune disorder in which the immune system produces antibodies that attack the thyroid. The thyroid is responsible for the functioning of the metabolism that regulates energy production and body temperature. There are many medical treatments to combat Graves disease, but it is also important to ensure that you are eating a diet that will not aggravate your condition.
It is a good idea to avoid white flour, or wheat altogether, dairy, cruciferous vegetables, seafood, soy, caffeine, and sugar. It is also a good idea to eat natural foods that are not processed to avoid coming in contact with hidden iodized salt, sugar, additives, and preservatives. Also, it is a good idea to eliminate foods that tend to create allergies, such as peanuts, dairy, and eggs. Try to find replacements for your favorite foods that are on the no-no list and make more food at home to help accommodate your new diet.

1. Soy
Although soy can be a gift for many vegans and provide a high-protein meat and cheese alternative, soy should be avoided by those who have Graves disease. This includes tofu, tempeh, soy milk, and artificial dairy products, such as cream cheese and ice cream made with soy rather than dairy. Soy contains compounds called isoflavones that can stimulate the production of antibodies that work against the thyroid gland.
In addition, for those who are prone to developing goiters, such as those with Graves disease, soy should be avoided, because it can contribute to hormone imbalances that may lead to the enlargement of the thyroid gland. Look for almond milk rather than soy milk or rice milk, which does not produce allergies or irritation. You can also use cashew butter for a creamy consistency, healthy fats, and proteins as an alternative to soy. Also, beware of soy sauce and edamame.