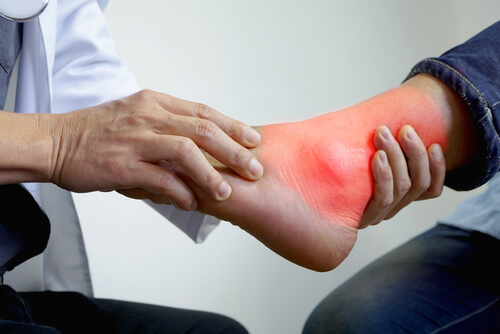 The majority of people have heard of Carpal Tunnel Syndrome (or CTS) before, and a number close to this statistic is the number of people who have felt or experienced the pain that goes together with carpal tunnel before.

It's one of the most common conditions to be diagnosed with, especially if you already live with conditions like arthritis and especially if you subject your hands to high-stress activities over a long period of time.

Tarsal Tunnel Syndrome (or TTS) is a similar injury, though found in the ligaments of the feet instead. The same way as CTS, the injury is often caused by repetitive motions or high-stress movements, often over a long period of time.

Certain careers (and just certain people), as well as certain health conditions, can increase your risk of being more prone to developing either Tarsal or Carpal Tunnel Syndromes in the hands or feet.

Experiencing discomfort and pain in the feet, ankles, and shins? You might have Tarsal Tunnel Syndrome yourself, and you're not alone.

Here are 14 frequent symptoms of Tarsal Tunnel Syndrome that you should know about.

1. Discomfort in the Ankles or Feet

Experiencing pain isn't always the first obvious symptom that something is wrong in the body; sometimes there's a considerable amount of tension or discomfort that you'll notice (though might ignore) before the pain of the injury becomes noticeable.

This is certainly true for the majority of repetitive stress injuries to any parts of the body. Years, months or sometimes weeks before the condition you have becomes obviously painful, it starts to become uncomfortable. The first thing you are bound to notice is that you are feeling something that is outside of your normal.

if your ankles are feeling tired or the muscles and ligaments in your feet and ankles feel strained, this is one of the first potential signs of Tarsal Tunnel Syndrome, and it happens far before the pain: But just because so many people ignore the symptom, it turns into pain pretty soon.

At the first signs of discomfort, see your doctor to find the condition causing it before it has a chance to become anything else.