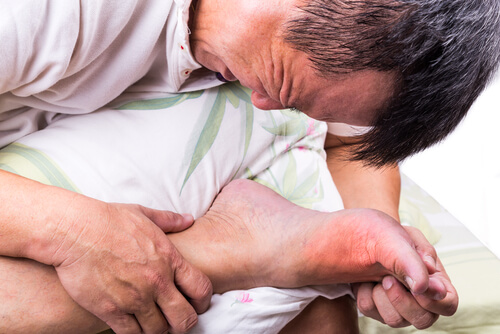 Bunions appear on the inside of the big toe and take on the appearance of a bony bump. In some cases, a bunion may have the physical characteristics of a callous, with hard skin developing over the bump.
Bunions take years to form, and they're the result of the buildup of fluid deposits in the bones that lead to inflammation of tissues in the big toe. If left untreated, bunions can lead to the development of arthritis, as the bones start to separate.
Bunions create pain and inflammation on the bottom of the big toe joint, or the side, with rare cases reported of bunions growing on the top of the joint. Regardless of their placement, bunions create a significant amount of foot pain when walking or flexing the big toe.
People with bunions should seek medical treatment for their condition. Here are eight symptoms of bunions, and how to source the right treatment.

1. Inflammation
One of the first symptoms recognized by people affected by bunions – is an increase in swelling around the joint of the big toe. The initial signs of inflammation rarely present any pain to the foot or toe. However, if left undiagnosed and untreated, the growth of the bunion will continue to progress.
Unfortunately, in the early stages of the condition, patients may not realize they have a bunion developing, and may choose to forgo treatment out of the mistaken impression that the inflammation and swelling of the joint will eventually dissipate.
As the bunion increases in size, the inflammation of the toe joint starts to take on a red color. The person may notice that the skin begins to change in its appearance and texture, taking on the characteristics of a callous.
Catching your bunion in the early stages of its growth gives you more options for treatment to prevent the further advancement of the condition. If you notice any signs of inflammation in your big toe joint, arrange a consultation with your podiatrist for an assessment of your situation.