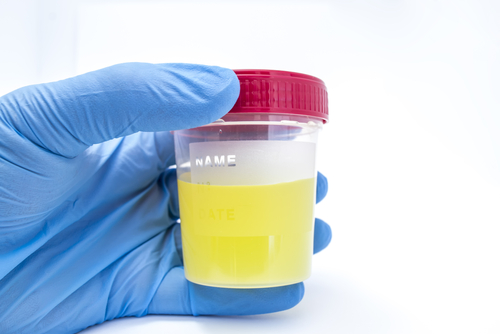 2. Very Weak Urine Flow
Men in the initial stages of prostate cancer will notice that their urine stream begins to weaken and the pace at which urine leaves the body starts to slow down. As the cancer cells grow in the prostate, they damage the muscles and nerves that control urine flow. This sign is also commonly caused by BPH, where the enlarged prostate begins to exert pressure on the urethra.
Difficulty in starting urination is another issue that appears alongside a weak urine stream. This condition is known as "urinary hesitancy," and men affected by hesitancy symptoms experience embarrassment that makes them avoid public urination.
As the condition progresses, it becomes more difficult to start urinating, even if the bladder is full to its maximum capacity. The urine stream becomes weaker and weaker, leading to a very uncomfortable feeling while urinating. As a result of the lack of pressure, many people suffering from the condition strain their abdominal muscles to start the flow, resulting in an uncontrollable urine stream.