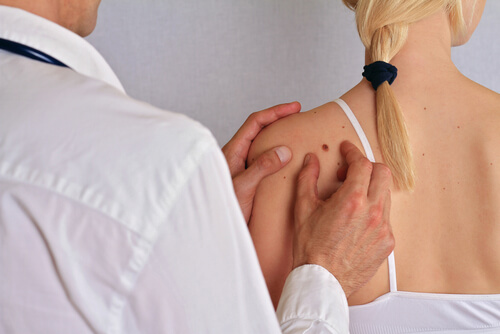 When it comes to being exposed to the sun, most of us now have a handle on what we should do when we are going to be outside in it for a long period of time. Wearing sunscreen, covering up, and avoiding sunburns are something that everyone tries to do. However, even if you take the necessary precautions, skin cancer may still develop. One of the issues with skin cancer is that there are some symptoms of the disease that are often overlooked.
If you understand what you should be looking for and monitor your skin closely for any changes, you improve your chances of catching melanoma during the beginning stages. The longer that you wait, the deadlier the disease becomes. Since you do not want this to happen, it is important to know the signs and symptoms. Here are 11 common melanoma symptoms to watch for so that you catch the disease earlier.
1. Flat Dark Moles
When it comes to moles that appear on the skin, most people think that the only ones that they need to worry about are those that are bumpy or raised. Concern seems to rise when a mole seems to grow bigger or change color. While these are causes for concern, it is also important to know that those bumpy moles are not always the ones that you need to be concerned about. The moles that are flat and dark are often more concerning than those raised and bumpy ones.
Many people have gone to see the dermatologist with concerns about a large mole located somewhere on their body only to find out that is not the problem, but the smaller, flat, dark colored mole is a concern. Make sure that you are checking your entire body regularly and look for any moles that are dark and flat and newly formed.