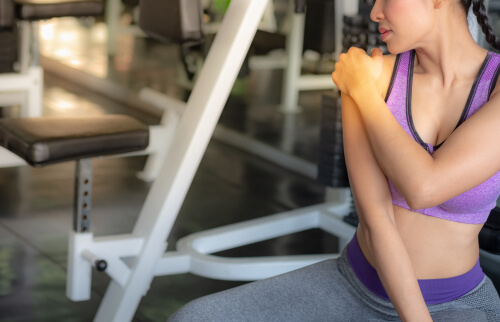 2. You'll be out of action for a while
Taking a whole cabinet's worth of medication isn't the only drawback of shoulder impingement. You'll likely be out of action for quite a while. Don't rely on medicines to deal with your symptoms. You should also stretch in the warm shower at least once a day to further mitigate the pain.
Try to reach your thumb all the way up behind your back. Try to avoid any repetitive activities that use your injured arm. This is especially true for activities where your elbow would need to move higher than the shoulder level. This includes activities such as washing your car, raking leaves, painting, and vacuuming.
Needless to say, you should avoid lifting heavy objects, even in the name of exercise — as this could make it harder for you to recover and prolong your condition. Resting is important as it will help you recover faster.