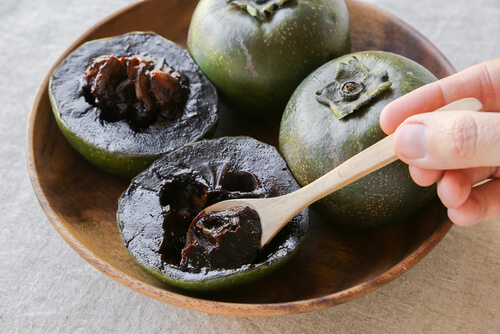 Black sapote is a type of persimmon. The official species name is diospyros nigra. Other common names for it include black soap apple and chocolate pudding fruit. It's also commonly referred to as zapote Prieto in Spanish-speaking regions of the world. Despite what the name might suggest, it's in no way related to white sapote. There are quite a few health benefits that this fruit has to offer.
That being said, if we listed them all then this article would be titled "52 Amazing Health Benefits of Black Sapote" and you'd spend hours reading it. For the sake of brevity, we're going to focus on eight of the most amazing health benefits that black sapote has to offer. If you want to experience the health benefits for yourself then you could buy some black sapote and incorporate it into your diet.
1. Vitamin C
You may not know this, but black sapote is the easiest way to get enough vitamin C on a day to day basis. A mere 100 grams of black sapote will cover a quarter of your daily vitamin C requirements. This means that 400 grams are all you need to consume in one day to meet the threshold. As the colloquial name chocolate pudding fruit suggests, the black sapote actually tastes like chocolate pudding.
If you're not a fan of citrus fruits like lemons and oranges but want to get your vitamin C through a sweeter path then black sapote could be the fruit for you. Vitamin C is a cornerstone of your overall health. Getting enough of it will ensure that your immune system is strong enough to stave off disease. Studies also show that vitamin C can prevent heart disease and cancer — making it a well-rounded shield.