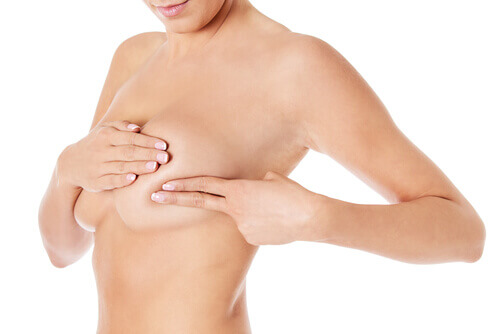 Every woman's worst nightmare is the discovery of a lump growing within their breast. While it is certainly scary to learn that you do have a lump in your breast, take comfort in knowing that not all lumps are cancerous. In fact, the majority of them aren't.
Fibroadenomas are very common lump that develops within the tissues of the breasts. While they are considered tumors, they are non-cancerous, which means that they are not life-threatening. In most cases, they do not increase the risk of breast cancer; however, complex fibroadenomas may slightly elevate the risk of cancer.
While these lumps that form within the breasts are generally not considered dangerous, it's still a wise idea to perform regular breast exams. If you discover a lump, how can you tell if it is a fibroadenoma and not cancer? Here's a look at eight signs that are indicative of these benign growths.
1. No pain
While you might think that a lump growing within the breasts would be painful, in most cases, most women who develop fibroadenomas do not experience any pain. For that reason, it is extremely important that you conduct regular exams of your breast. Cancerous tumors often do not cause any pain in the beginning stages, as well. Therefore, the only way to diagnose both non-cancerous and cancerous growths is by assessing your breasts on a regular basis.

To perform a self-exam, examine the size, shape, and appearance of your breasts. While lying down, feel your every breast using the opposite hand (the right hand for the left breast, etc). Apply firm pressure and examine the entire surface. If you notice anything abnormal as you are conducting your exams, schedule an appointment with your healthcare provider. The sooner you seek treatment, the sooner an accurate diagnosis can be made.