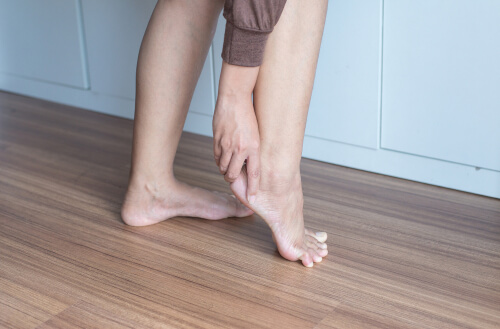 Sever's disease gets its name from James Sever who was an American doctor and described the condition first in the year 1912. Sever's disease is also called calcaneal apophysitis. Sever's disease is a common condition among children and typically occurs in children ages five to twelve.
This disease occurs during growth spurts, which often occur between the ages of 8 to ten for girls and between the ages of ten to twelve in boys. When a child starts a new sporting season, sever's disease is more likely to occur as the child puts more pressure on their heels during these times.
The pain from severs disease is located in the heel and while it can be quite painful it does not cause any lasting effects. There are several signs that your child may be suffering from Sever's disease. Here are 8 things to look for if your child is having issues with their feet.
1. Pain in Heels
The number one symptom of Sever's disease is pain in the heel. This pain may occur in just one of the heels or a child may feel pain in both of their heels. The pain may be quite severe and cause the child to complain that their feet hurt and they may not want to walk or participate in their regular daily activities.
The pain may last for as long as a few months. The good news is that this disease does not cause any long term issues with the feet. The best remedy is to let your child rest and to not force them to do any activities that they are not comfortable doing. They may need to take a break from their regular sports for a short amount of time in order to give their heels the chance to continue growing and for the pain to subside.