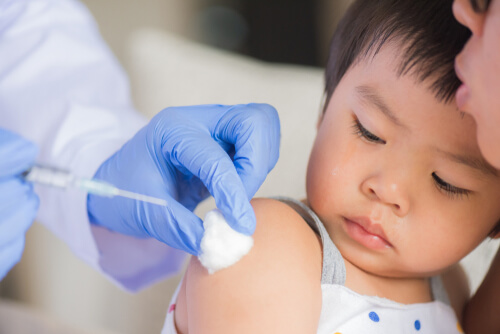 2. Pneumococcal Vaccines Only Prevent Pneumonia
Many people think that they don't need a pneumococcal vaccine because they don't reside in the high-risk category for developing pneumonia – So, why bother risking a vaccination if you never intend on catching the disease? While this may make sense to the uninformed, the truth yields a different answer.
Respiratory and blood infections, along with meningitis, are some examples of diseases attributed to pneumococcus bacteria. Considering the danger posed by highly infectious diseases like meningitis, it would seem like a no-brainer to get yourself, and your family members vaccinated against these threats to your family's health. Pneumococcus bacteria is an aggressive infection that's responsible for a wide range of severely infectious diseases, and the vaccine provides protection against infection that may end up with a stay at the hospital.
Pneumococcal diseases transmit to people through body fluids that transfer into the air when the infected individual coughs or sneezes. Vaccinated individuals have protection against breathing in these harmful particles.