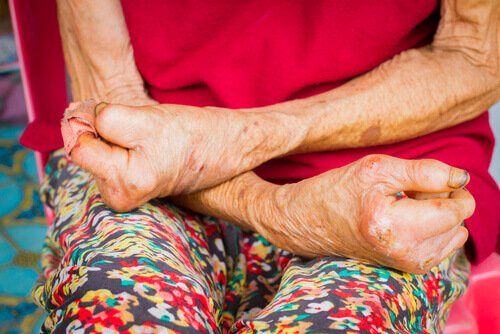 Leprosy is a far more common health condition than people might think. Even though you might have only read the word "leprosy" once or twice before and thought of it as an ancient condition that might have affected people thousands of years ago, the truth is that leprosy is still a very real condition – and both infectious and non-infectious causes of leprosy are diagnosed every year.

How common is leprosy? There were 208 619 cases of leprosy diagnosed worldwide in the year 2018 according to statistics – and this is a much higher number than was found in the year's survey before this.

You are at risk for leprosy if you come into contact with a carrier, a person already infected or with medical waste or bodily fluids from someone who was. Other factors might increase your risk, and showing symptoms could take years.

Here are 14 frequent causes of leprosy that you should know about.

1. Genetics Increases Risk

Even though cases of leprosy are caused by being infected with either one of two types of bacteria which causes it, there are further factors other than exposure which can put you at further risk of leprosy. Some research out there shows that your genetics might have something to do with your likelihood to develop symptoms of leprosy in the case of exposure.

How would you know?

See your doctor for genetic testing: A test can tell you a breakdown of your family's medical history without having to ask anyone any awkward questions about you or your family's health.

Genetic testing can tell you a lot, including which diseases you are more at risk for developing. If leprosy shows up on this list and you might be traveling to high-risk areas (areas where cases are commonly diagnosed), you'll have to check in with a medical professional and be very conscious of the potential infection risk.