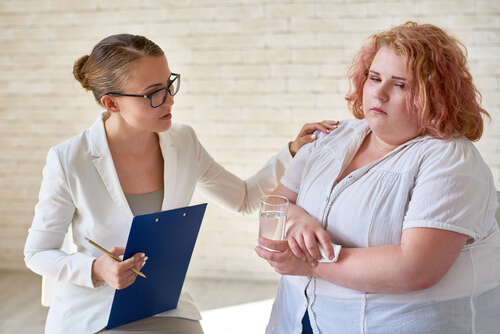 2. Obesity
More than two-thirds of Americans are overweight or obese. The situation is so bad in the United States, that obesity-related medical conditions are starting to place a strain on the healthcare system. Obese individuals are at risk of developing health issues such as diabetes, hypertension, elevated cholesterol levels, and gastrointestinal problems.
Bone spurs are one of the more obscure injuries affecting obese individuals. The additional bodyweight carried by obese persons places pressure on the ankles and feet, resulting in the development of conditions such as plantar fasciitis, bursitis, bunions, and bone spurs.
If you are battling with obesity, contact a nutritionist to arrange an appointment for a consultation. Your nutritionist will provide you with a meal plan designed to bring your weight down to a healthy average for your age, body type, and height. When your body weight is under control, you'll notice a dramatic improvement in your health and the well-being of your feet.