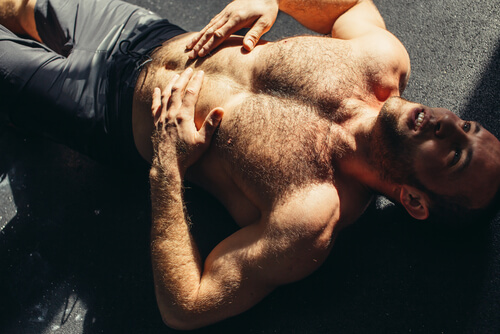 A hernia is a highly painful condition that is caused by an internal organ pushing through an opening in the muscles and tissues that usually hold it in place. Often this is due to weakened abdominal walls or other areas but hernias can also affect other areas and for other reasons.
Most hernias aren't immediately life threatening but they will not go away if left untreated. They tend to cause immense blinding pain and for that reason, it is highly important that you see a doctor if you suspect you might be suffering from one.
So the question that follows then, is how you tell if you have a hernia and what the most common signs and symptoms are. If you notice any of these signs, then make sure that you go and see a doctor immediately.
1.  Bulge in the Lower Abdomen
If you have a painful bulge in your lower abdomen, then there is a good chance that this might be caused by a hernia. This is the most common form of hernia in fact, known as inguinal hernia, which accounts for roughly 70% of all hernias.
This form of hernia is most common in men and if the appearance of the bulge is relatively sudden, the a hernia is by far the most likely diagnosis. It will often have occurred during exercise or movement, which can cause a tear or damage in the abdomen. However, it can also appear seemingly out of nowhere, so don't rule out this possibility.