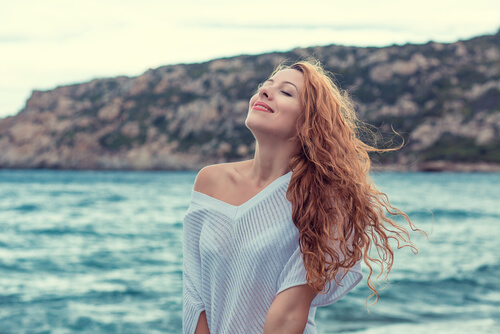 2. Soothe a Cough
Dealing with a sore throat is a challenge we thankfully only have to deal with every so often. When flu season rolls around, it brings a bacterial and viral invasion to communities all across America. If you're don't get the vaccination against pneumococcal bacterial infection, then there's a chance you could be one of the unlucky individuals that come down with the flu or bronchitis.
Anyone who's had the flu can tell you how painful a dry cough can be, especially when you're dealing with other flu symptoms as well. The cough keeps you up at night and prevents you from getting the rest you need to recover.

Fortunately, thyme essential oil can help you remove the symptoms of a cough and soothe the irritation in your throat. Use the diffusing methods described above, or infuse it into a cup of green tea for oral administration. You should start to notice relief a few minutes after you start drinking the tea.