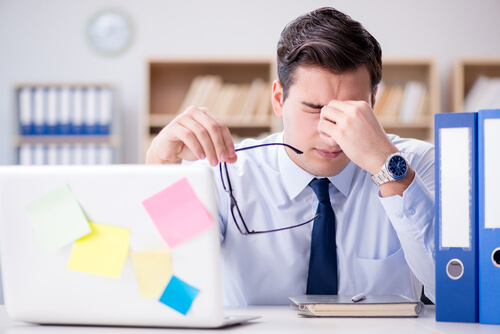 Like all vitamins, B12 does a tremendous amount of things for your body. It plays a vital role in the production of DNA, as well as red blood cells. It also helps to maintain the health of nerve cells and prevents the development of megaloblastic anemia, a type of anemia that can make you feel excessively tired and weak.
Like all vitamins, your body doesn't produce vitamin B12, which means that the only way to get this vitamin is by consuming it. There are a lot of foods that contain vitamin B12, and it is also available in supplement form. Once you ingest vitamin B12, there are two steps that your body goes through in order to absorb it:
1. Vitamin B12 is separated from the protein that it is attached to by hydrochloric acid in the stomach.
2. Vitamin B12 mixes with in with a protein that is made by the stomach – the intrinsic factor – and is then absorbed by the body.
A condition known as pernicious anemia, a condition that prevents the production of the intrinsic factor – can also prevent the ability to absorb vitamin B12 from both foods and supplements. As a result, people who have this condition are often deficient in vitamin B12. Additionally, as you age, your body loses its ability to absorb the vitamin. Also, if you are taking certain medications, such as Metformin, or you have had weight loss surgery, you may not be able to absorb the vitamin, which could result in a deficiency. The amount of vitamin B12 a person needs depends on your age.
For adults, the recommended daily intake is 2.4 mcg. Are you getting enough vitamin B12? If not, how can you tell? There are definite signs that are indicative of a vitamin B12 deficiency. Below, you will find a description of some of the most common symptoms of a B12 deficiency. If you are experiencing any of these signs, it is important to speak to a health professional in order to avoid developing serious health complications.
1. You're feeling extremely Fatigued
If you are having a hard time staying awake throughout the day, despite getting a full night of rest, or you just never feel like you have gotten enough sleep, there's a pretty good chance that you have a vitamin B12 deficiency. In order for your body to create red blood cells, it needs enough vitamin B12. Red blood cells transport oxygen to all of your major organs, and when you aren't getting enough oxygen, you will feel excessively tired, no matter how much you sleep.
Extreme fatigue is one of the leading signs of a vitamin B12 deficiency; however, it's not the only cause for excessive tiredness. If you are constantly feeling run down, though, it is a wise idea to speak with your doctor. If you are constantly tired and are exhibiting other symptoms of a vitamin B12 deficiency, a medical professional will be able to make an accurate diagnosis and provide effective solutions.