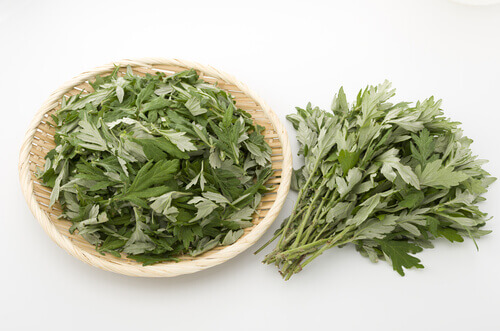 Gaining its name from the ancient practice of flavoring drinks with this beautifully sweet herb, mugwort has value as herbal medicine that has strengthened over time. It might have been in use since the Iron Age, but it certainly hasn't shown any decrease in popularity.
It is a scented aromatic plant that usually grows in Europe and Asia, although cultures from all over the world have used it in many different ways. In the far East, mugwort is regularly used as a food source or as a dessert flavoring, but there is a culture where it is still smoked, in order to harbor some of its more hallucinogenic capabilities.
A legal and mild hallucinogen, mugwort has been highly valued by many different religions for its potency and health benefits. It is revered the world over for what it can do for health. Here are 8 of those potential health benefits.
1. Gut Health
Mugwort has been proven to be beneficial in promoting general gut health but also in targeting specific conditions or problems which may occur within the guy.
Specifically, mugwort has been proven to be able to combat the main causes of gas and flatulence, which is something that millions of housewives will be grateful for. For some reason, some people still think it is socially acceptable to break wind in public and then celebrate this as if it were some kind of triumph.
There are also people who wish they could solve their bloating and constipation troubles with a natural remedy. Those people would do well to look no further than mugwort for an answer, as it is perfectly capable of clearing up these two little issues in no time at all. Cramping and diarrhea are just two further examples of the types of gut issues that mugwort can help to remedy.