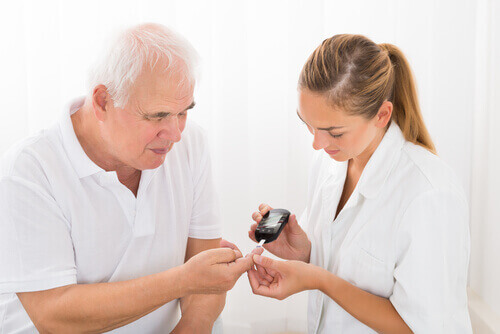 If you've never heard of milk thistle before and you're wondering what it is; it's generally a flowering plant.

This flowering plant can be used to cure health problems naturally. From acne to liver problems, you can know more about how many problems milk thistle can help with.

Not only that, various parts of milk thistle can be used to treat different health problems.

Milk thistle can be recognized by its purple petal and white veins. Its herbal remedy is called milk thistle extract and it has a large amount of silymarin in it that can range from 65 percent to 80 percent.

The silymarin that is derived from the milk thistle extract has proven to have anti-viral, anti-inflammatory, and antioxidant properties.

It has healing properties within the extract that helps in curing various health problems. Here are 8 of the top amazing health benefits of milk thistle:

1. Milk Thistle Lowers Blood Sugar Levels for People with Diabetes:
Milk thistle can be used as an additional way of therapy to help in managing type 2 diabetes.

It has been discovered by a study published in 2014 by NCBI that milk thistle can possibly work similarly to most diabetic medications through showing efficiency in the improvement of insulin sensitivity as well as in decreasing blood sugar.

Milk thistle has been used for over 2,000 years as a herbal remedy for curing various disorders and illnesses.

In 2016, scientists discovered that people consuming silymarin quite frequently ended up undergoing a significant reduction in their blood sugar levels.

Except for that, the additional health benefits of milk thistle that includes anti-inflammatory and antioxidant properties can help in reducing the risk of developing diabetic symptoms like kidney disease.

Though, more high-quality studies are needed on this subject since the quality of these studies was not very high.