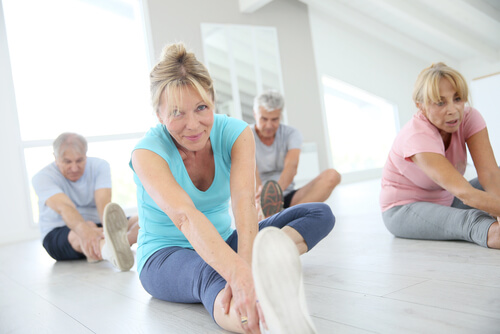 A bulging disc – also called slipped disc or herniated disc – describes a condition that causes sharp pain the spine, potentially along with restricted movement, tingling, and weakness.
A slipped disc occurs when the padded tissue in between the spinal columns moves and thus allows the spine to compress. When this happens, it will often trap a nerve in between, resulting in pain, discomfort, and numerous other issues.
The good news is that a slipped disc will often improve on its own over time. While this is true though, you should certainly see your physician to rule out potential other causes. At the same time, you can try using these 8 home remedies that can reduce pain, and speed up your recovery time. They may not solve the problem entirely, but they can provide you with the momentary relief that you are no doubt very desperate to experience!
1. Exercises
The best option for reducing the pain from a slipped disc is to try exercising. I don't mean that you should begin doing jumping jacks and press-ups (that's pretty much the last thing you should do!) but rather that you should try positioning your body correctly in order to open up the spinal column and allow the nerve to escape.
This is best done with the supervision of a trained expert. Getting this wrong can potentially cause the issue to become worse as the nerve actually moves the wrong way or as you end up allowing more of the soft tissue to move. This is especially true if the underlying cause is more complicated than at first meets the eye.
Still though, curling into a ball, arching your back on all fours, or lying with your legs up on a chair can all help to stretch out the spine gently. You can even try lightly hanging from a pull-up bar or tree branch. Just take it slow, listen to your body, and stop at the first sign of pain.