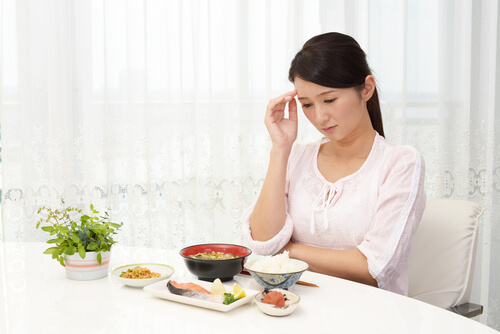 Adrenal fatigue is a health condition that affects thousands of people every year, yet it's one of the hardest conditions for doctors to get a handle on. You will likely have been struggling with the problem for years before you get to a doctor who manages to notice the symptoms of adrenal fatigue and tells you just what has been wrong with your health for all these years.
Adrenal fatigue is directly related to your kidneys and your body's "fight or flight" response, and when this response doesn't work right, it can leave your body feeling completely out of balance – and you will feel tired, fatigued and irritable as a result. If you think that you might be struggling with adrenal fatigue, take this list of symptoms to your doctor to find out if that could be what's been hassling your health. Here are 9 vague adrenal fatigue symptoms that you might be experiencing.
1. Changes in Appetite
Adrenal fatigue is a condition that will manifest in various parts of your body, and it can be spotted if you look at some of the general symptoms – though diagnosed only with some tests that your doctor will likely recommend, including a blood screening that will rule out any other potential causes of your symptoms.
If you are experiencing any changes in your appetite, then it's one of the first signals that there is something else wrong with your body that needs to be addressed, and the best recommendation is to make an appointment with your doctor as soon as you can – this way, any important health conditions are spotted before they have a chance to become a bigger problem. Changes in appetite can be tied to many diseases and disorders, though a loss of appetite is generally never a sign of anything good. Discuss any changes in your mood, appetite or routine with your doctor.