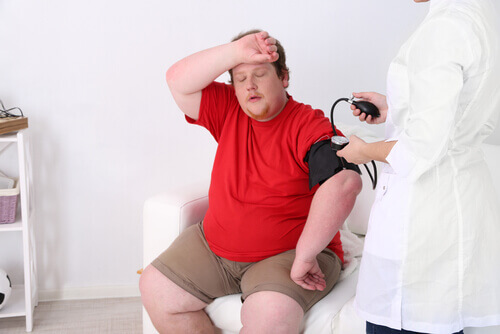 We all know that omega 3 is the best fatty acid you can get. That said, there are some who don't know why it is so revered. Omega 3 fatty acids hold amazing benefits that will boost your health and leave you wanting more. Some of the benefits that omega 3 has displayed include preventing cancer, improving heart health, boosting cognitive function, and reducing inflammation.
There are far too many health benefits that omega 3 offers if we were to try to cover it all in a single article, you'd be reading this until next week. That being the case, we've compiled nine of the best benefits so that you can get an idea of just how amazing omega 3 is and why it's so revered by nutritionists. Regardless of what diet you might be on, regularly consuming omega 3 is the best way to boost your results and maintain your health.
1. Metabolic syndrome

Metabolic syndrome is a term used to describe a group of disorders including insulin resistance, high blood pressure, obesity, low HDL, and more. Metabolic syndrome has been tied to a higher chance of developing diabetes and heart disease later down the line.
There is evidence suggesting that regular consumption of omega 3 can reduce insulin resistance and inflammation. Omega 3 can also lower the odds of developing heart disease even if you already have metabolic syndrome. Various studies have shown that a diet rich in omega 3 can prevent heart disease by targeting the risks that cause it in the first place.
Metabolic syndrome is no laughing matter, and unless you want to end up with heart disease or diabetes, your best bet is incorporating omega 3 into your diet in any way you can. Whether that means taking supplements or adding different foods to your diet, all that matters is that you get enough of it to keep you alive and healthy.