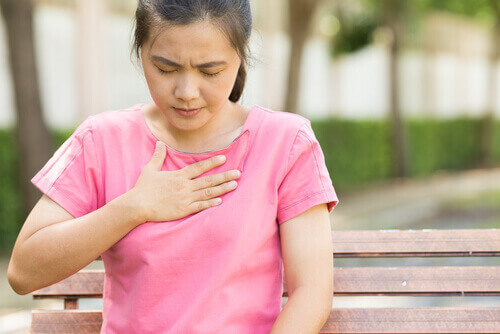 Everyone knows that the heart is one of the most important organs in the body. Exercising and eating well are just some of the steps that you need to take in order to help keep your heart healthy. Angina is a condition that reduces the flow of blood to the muscles of the heart. This is typically caused by a narrowing of the arteries.
Angina is quite common in people over the age of 60, with as many as 1 out of every 5 individuals over 60 suffering from it. An angina attack should be a serious warning sign that you are at risk for a stroke or a heart attack. For this reason, it is important to know the symptoms and how to deal with them. Here are 8 angina symptoms that you should be aware of as well as what to do when you are experiencing them.
1. Chest Pain

Angina will typically cause discomfort in the chest. If you are having chest pain it is not something that you should ignore. With all of the vital blood vessels and organs found in this area of the body, chest pain could be a sign that there is something really wrong.
Not all chest pain is caused by something that you should be overly concerned with. However, chest pain is something that can be quite alarming. Angina is the result of a reduction in the flow of blood to the heart.
While angina is often mistaken for a heart attack because of the symptoms of the condition, it does not always mean that there is a serious risk to your health if you suffer from it. No matter what, if you are experiencing any type of chest pain it is not something that you should take lightly.