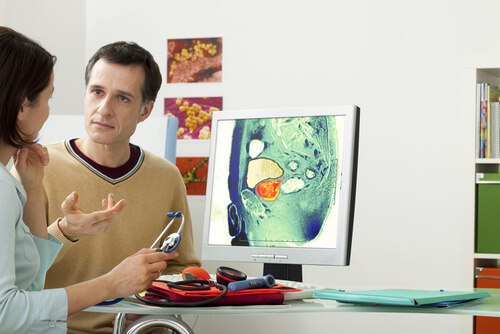 2. Prostatitis
Prostatitis occurs when there is swelling or pain in the prostate that is commonly caused by an infection. In addition to feeling pain in the groin, people who suffer from prostatitis may also have difficulty urinating.
Most people report severe groin pain when urinating and seek medical care because of this symptom. The infection must be treated with an antibiotic, and once the medicine starts working the groin pain usually subsides fairly quickly.
Prostatitis can go away on its own in some situations, but it may take some time, and the pain may become unbearable at times. If you are suffering from difficulty urinating and groin pain, there's a good chance that prostatitis is to blame. Talk to your doctor to determine if the swelling is caused by an infection and requires antibiotics.
Pain medications may also be prescribed if necessary and can help to make things easier until the swelling and under symptoms go away.