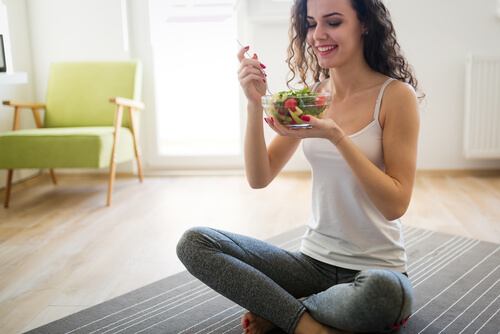 2. Examine Your Diet
Your diet plays a significant role in the health of your kidneys. Visit a nutritionist for evaluation of what you're currently eating. It's best for patients with CKD to avoid eating refined carbohydrates, such as sugar and white flour. These foodstuffs create inflammation in the digestive system that spreads to other areas of the body – including the kidneys.
Toss out the sugar and unhealthy carbs – replace them with whole grains and sprouts. If you do enjoy sugar in your morning cup of green tea, try swapping it out for raw honey or stevia instead.
People with kidney disease should avoid foods containing oxalates. Beets and rhubarb are examples of vegetables that feature excellent health benefits for most individuals – but they are not suitable for patients with CKD, due to the presence of oxalates.
Reduce your protein intake – as the kidneys may have issues processing large quantities of protein. Focus on consuming healthy fats, such as nuts, high-quality oils, and fatty fish that contain Omega-3 fatty acids.