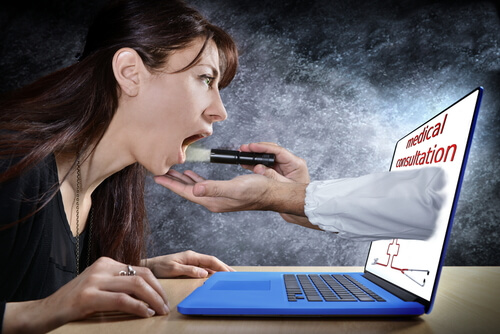 Hypochondriasis or hypochondria is a mental illness that is now being referred to as Illness Anxiety Disorder. This is a chronic disorder that is anxiety-related. It is a mental disorder and not a physical disorder. This disorder is often presented similarly to obsessive-compulsive disorder.
Nearly 80 percent of those who suffer from hypochondria also have other mental disorders such as anxiety or depression. Hypochondria causes a person to have an intense fear of becoming ill or being ill. This occurs even when there is no actual evidence of the person having any type of illness.
A person with hypochondria will convince themselves that they have some type of illness, even when there are no physical symptoms that they have something. There are several signs a person with hypochondria may show. Here are 8 of the signs that a person may be a hypochondriac.
1. Convinced you are Ill

A hypochondriac will believe that they have an illness, condition, or some type of disease after they read about it online or in the paper. They may even believe they have this illness or condition after talking to someone who has the condition. This belief will be very real to them, even if they do not show any signs or symptoms of having the illness.
A person with hypochondria can become so convinced that they have a specific illness or condition that they will still believe that they are suffering from it even after they go to the doctor and are prescribed a clean bill of health.
The anxiety from thinking that they have this illness can be quite overwhelming and they may even try to treat the ailment themselves. This can cause all sorts of issues in their life as there is really nothing wrong with them, but they continue to act and believe that there is.