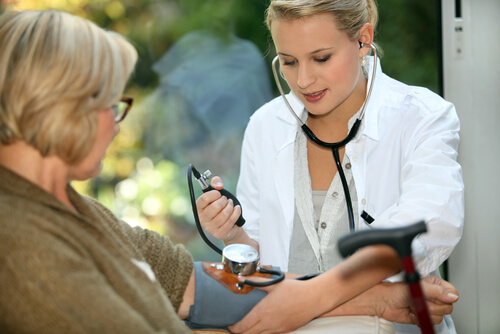 3. Regulates Blood Pressure

Many people suffer from hypertension, the official term for constantly above-average blood pressures. Some researchers in Japan, specifically the Wakayama Medical College did an experiment on people who had mild cases of hypertension.
83 of their participants were instructed to walk at least 10,000 steps each day for a period of 12 weeks. After the 12-week period, the participants who walked the 10,000 steps displayed significantly reduced blood pressure levels as well as a clear increase in stamina. The results show that taking the first step in a 10,000-step journey could help those who suffer from hypertension and reduce the risk of developing more significant diseases down the road.
If you aren't able to walk 10,000 steps each and every day, be sure to walk for no less than an hour each day to ensure that your blood pressure stays at a normal level and doesn't get dangerously high which could lead to a stroke.