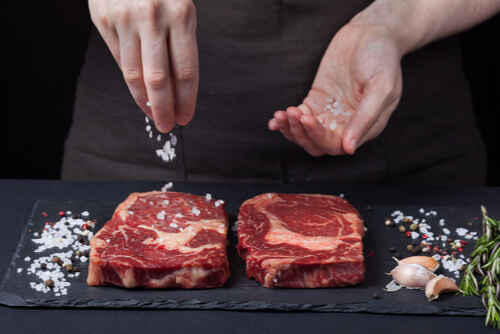 Though salt is often believed to be unhealthy. In fact, several prominent organizations, such as the American Heart Association, warn against eating a diet that is high in salt. That's understandable, considering that diets high in salt have been found to cause several health complications, including high blood pressure, heart attacks and strokes. However, given the fact that salt adds so much flavoring to food, and the fact that our bodies actually crave it, cutting out salt completely is virtually impossible.
If you want to avoid the complications that have are associated with salt, but you don't want to forego this beloved flavoring agent, you'll be happy to know that you don't have to! Just change the type of salt that you're eating. Ditch the table salt and instead, opt for sea salt. Table salt is highly processed, which eliminates vital minerals. It also contains additives that prevent it from clumping. Sea salt is created from evaporated salt water from oceans or lakes, which leaves behind trace minerals that offer various health benefits.
Sea salt really is quite interesting, especially when compared to its processed, refined counterpart; table salt. Here is a look at 20 interesting things about sea salt.
1. It's a rich source of trace minerals
Sea salt is highly regarded for the high amounts of trace minerals that it contains. In fact, superior quality usually has around 60 trace minerals, and Himalayan sea salt is believed to have more than 80 trace minerals. This is important for the nutrition of modern-day humans. Today, the soil that food is grown in lacks vital nutrients, which reduces the nutritional value of the food. Since sea salt contains a high amount of trace minerals, it enhances the nutritional value of the food that we eat, thus making our food healthier.