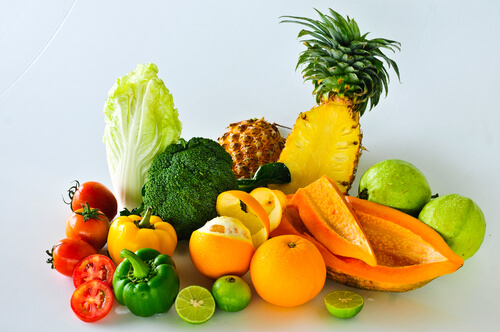 Indigestion is an extremely common condition that is said to affect at least 1 in every 4 people in the United States at some or other point in their lives – that's 25%, a whole quarter of the total population. For some of those people, the condition becomes chronic and usually points to another disorder that is affecting their bodies – including ulcers and other intestinal disorders. Sometimes, indigestion is also caused by an improper diet: Everyone knows the heartburn that can accompany a Thanksgiving dinner, or general unhealthy meal – and it's never pleasant.
Indigestion can lead to a range of other health problems, including nausea, ulcers, vomiting, hernias and stomach pain. In extreme cases it can even lead to internal bleeding in the stomach or colon, and can put you at an automatically higher risk of developing cancers of the intestinal system. Here are 20 incredible home remedies for indigestion that'll help you take the edge off.
1. Fruit Salts
Indigestion is one of the most unpleasant conditions there are, and it can really take away from your quality of life – and completely turn the enjoyment from a good meal on its head. Your indigestion might only be occasional and you might easily be able to tie it to a specific food, ingredient, meal or event; in this case, indigestion is much easier to prepare for, and you'll know to take along some fruit salts for drinking before and after the big meal to stop indigestion from happening.
If your indigestion is chronic, then fruit salts – available over-the-counter at most pharmacies – should be able to bring you some temporary relief when the condition rears its head, but it's highly recommended that you make an appointment with your medical professional to find the root cause of your indigestion before it has a chance to do serious long-term harm to your body.