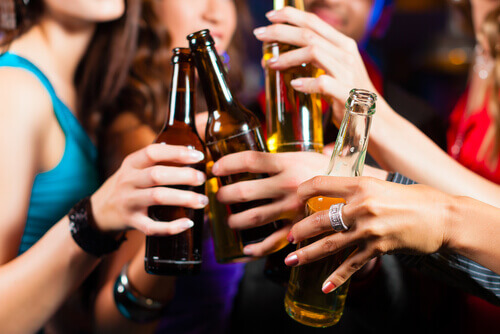 3. Limit Alcohol

Drinking alcohol doesn't lead to a headache for many people, but researchers have found that a third of the people who experience frequent headaches could see them triggered by consuming alcohol. Cluster headaches and tension headaches have also been caused by alcohol-based on the studies conducted.
Alcohol is a vasodilator which means it widens your blood vessels so that blood can flow more freely. Vasodilation could cause headaches, especially for those who already struggle with frequent migraines. This should come as no surprise considering the fact that blood pressure medications in which are also vasodilators can bring headaches as one of their side effects.
As if all that wasn't enough, alcohol is also a diuretic which will drain your body of the electrolytes and fluid it needs since you'll be urinating more frequently. All this drainage of fluids could dehydrate you which as mentioned above can cause and worsen headaches.