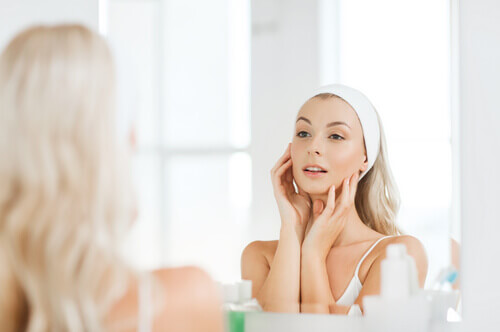 2. Beauty Treatments
Coconut oil is excellent to cook with, but its benefits don't stop in the kitchen. The saturated fats found in coconut oil make it a great choice for a skin moisturizer as well. The oil readily absorbs into pores, and it contains high amounts of antioxidants that improve the health and vibrancy of your skin.
You probably wouldn't expect coconut oil to be an effective treatment for acne, but the antioxidant compounds clear the pores and flush out toxins from the skin. The polyphenol compounds found in coconut oil reduce inflammation, the primary factor influencing acne outbreaks.
Whip up a batch of coconut oil and shea butter lotion. The soothing effect of this blend keeps your skin looking great, and it makes for an effective makeup remover as well. Add a teaspoon of sugar to an ounce of coconut oil for a cleansing body scrub that removes and dead skin cells and revitalizes your pores.