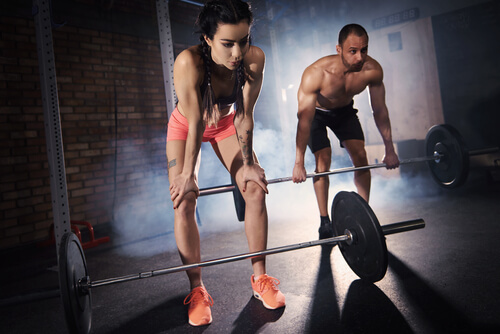 Garlic is famously able to help you ward away vampires. For the slightly superstitious/prone to watching late night horror movies, that might be reason enough to keep them around the house!
But did you know that garlic is also one of the most nutritious and beneficial foods you can keep in your cupboard. This is not only because it is pretty much a powerhouse superfood in terms of the nutrients it contains but also because it has so many uses beyond the obvious. Garlic finds itself as a popular choice in a great many different home remedies and old wives tales but the good news here is that many of those tips and ideas actually work (which can't always be said to be the case!).
Garlic as we're about to see can also be used in a number of ways for athletes and bodybuilders and might be one of the most potent natural performance enhancers right behind beets.
And as though that wasn't enough, there's also the small fact that garlic is… well, delicious. Garlic is used in a ton of cooking and is found in a lot of different sauces and toppings. Add garlic to a bolognaise, moussaka or lasagne to instantly make it tastier, or enjoy it in a little hummus. Not a fan of garlic? Not a problem: the sharp taste and strong smell can understandably put some people off in which case you can take it in capsule form.
Keep reading then and we'll take a look at 20 of the most impressive health benefits of garlic and 20 reasons that you should really consider keeping this item around the house.
1.  Athletic Performance
Let's start with the simple fact that garlic can help you to run farther and faster. It does this via a process called vasodilation, which essentially means that the blood vessels (veins and arteries) widen and thereby allow more blood to flow around the body more easily. That in turn means that you're going to get more oxygen where it is needed, not to mention more nutrients and glucose. The result is that you should see a performance boost in a number of sports and activities and this will likely be especially true for long-distance endurance exercise.