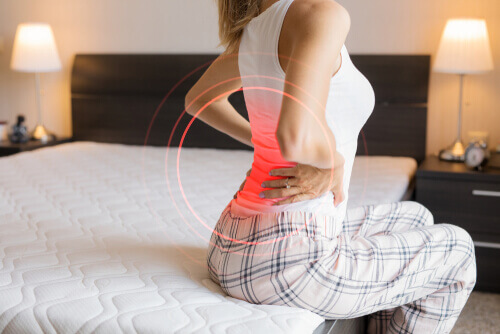 Lumbar radiculopathy is a condition that happens when you have a pinched nerve in the spine. It can lead to many different symptoms but one of them is almost always a pain. With any type of nerve pain, you can expect weakness and numbness as well.
When the disks in the spine become damaged, it can affect the nerve roots that are near those discs. This is exactly what radiculopathy is.
The spine is made out of 33 bones called vertebrae which protect the spinal cord from injury. These bones allow a person to bend, twist or even stand upright. They are held in place by ligaments, muscles, and tendons. However, a large network of nerves runs through the spinal column. They extend from the spine to just about every other area of the body.
Let's take a look at some of the causes of Lumbar Radiculopathy or pinched spinal nerves.
1. Herniated Disc
A herniated disc happens when desperate truths from the spinal column. It bulges out and presses up against the nerve that is running through the column. It is basically a fragment of the disc that makes up the spine that is pushed out of what is called the annulus. The annulus is the network of nerves, bones, tendons, and ligaments that make up the spinal column.
Often, when you have a herniated disc it is because the disc has begun the process of degeneration. That means that it is breaking down and you have to have surgery in order to fix it. A herniated disc can be caused by a serious injury or it can happen over time. In either case, it usually requires major surgery in order to correct the problem.